Open and distance education has become a crucial cornerstone in expanding access to education across all segments of society. In an ever-evolving era of virtual education, the exchange of ideas and best practices in assessment becomes paramount. In this context, the Asian Association of Open Universities (AAOU) presented the seventh episode of the AAOU Webinar Series 2023 with the theme "Modern Technology-Based Assessment in Open and Distance Education." The webinar took place on November 15, 2023, at 10:00 AM WIB and was broadcasted through the Zoom platform and UT TV's YouTube Channel.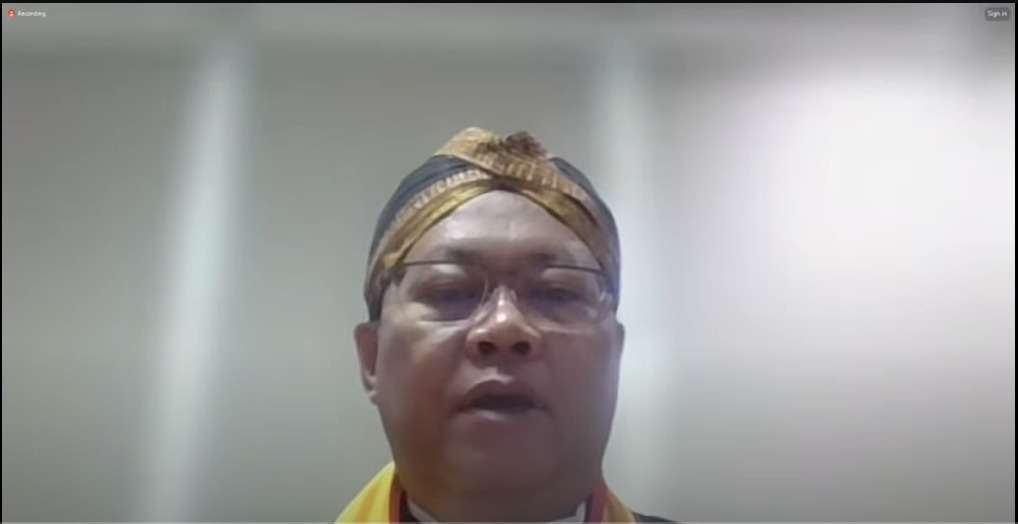 The event commenced with an opening address by Prof. Drs. Ojat Darojat, M.Bus., Ph.D., who serves as the President of AAOU and the Rector of Universitas Terbuka. He emphasized the importance of educators understanding suitable assessment methods in the virtual education landscape. Prof. Ojat Darojat also invited participants to actively engage in the exchange of ideas and the enhancement of best practices in assessment.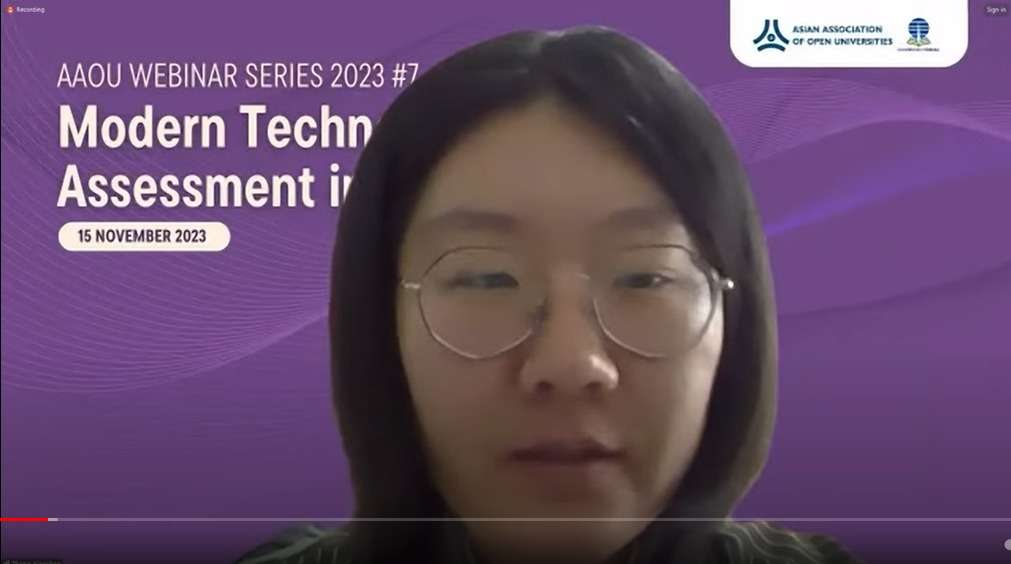 Dr. Zhang Xiaochen, an Assistant Professor at the Open University of China, served as the moderator for this event.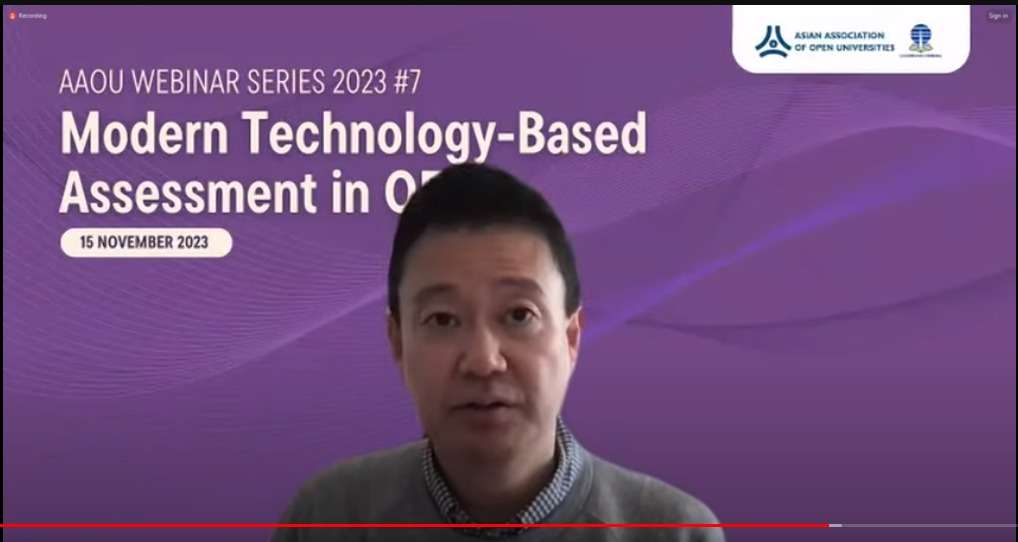 The first keynote session was delivered by Dr. Kwang Sik Chung, an Assistant Professor at Korea National Open University (KNOU) in South Korea. Dr. Chung discussed the various challenges faced in online learning during the COVID-19 pandemic and shared insights into the assessment strategies adopted by KNOU to address these challenges.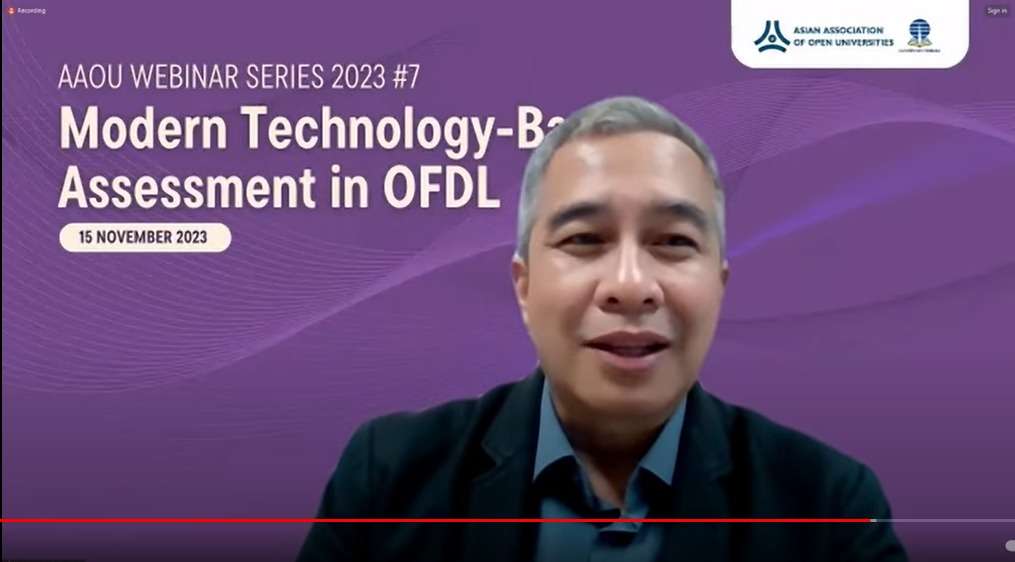 The second keynote speech was presented by Rahmat Budiman, S.S., M.Hum., Ph.D., the Vice-Rector for Research, Innovation, Partnership, and Business at Universitas Terbuka, Indonesia. He discussed how to ensure that assessments at open universities remain flexible and of high quality in the distance education environment. Rahmat Budiman shared best practices implemented by Universitas Terbuka, including take-home exams (THE) and online proctoring.
The event concluded with a highly interactive question-and-answer session, where participants had the opportunity to engage in discussions and pose questions to the experts. This webinar served as a vital platform for the exchange of thoughts and best practices in educational assessment in the digital age. All of this represents a step towards more inclusive and high-quality education in Asia and worldwide.