The Asian Association of Open Universities (AAOU), a leading association on open and distance education in Asia, successfully held the 36th AAOU Annual Conference 2023 in the historic city of Istanbul – Türkiye from 28 to 30 September 2023 with the theme "The Future of Open Universities in the Age of Digitalized Higher Education." As previously appointed by the Executive Committee, Anadolu University hosted the event with great hospitality. The Rector of Anadolu University, Prof. Dr. Fuat Erdal, mentioned in his welcoming remarks that they were honored to host the prestigious 36th AAOU conference. Prof. Ojat Darojat, M.Bus. Ph.D., the AAOU President, as well as Rector of Universitas Terbuka – Indonesia and ICDE focal point for Asia region, kicked off the event with his opening speech addressing the needs for all AAOU members to keep up to date with the cutting-edge technological advances to increase student success in learning. Technological advances require policymakers and practitioners, including lecturers and education staff, to adapt and integrate technology into the curriculum. Apart from that, Prof. Ojat also expressed his hope that all AAOU members would work together to advance distance education in Asia by being actively involved in a number of activities carried out by the AAOU Secretariat.
Six keynote speakers were invited to the event. They are Prof. Asha Singh Kanwar (India), Prof. Insung Jun (Japan), Prof. Zia Ul-Qayyum (Pakistan), Dr. Torunn Gjelsvik (ICDE-Norway), Josep M. Duart (Spain), Prof. Maha Bali (Egypt)—besides, 130 paper presentations, two panels, one sponsor presentation, and one workshop. 250 participants from 20 countries and 40 institutions attended the event, hoping to get input and enlightenment from keynote speakers and presenters in a wide range of sub-topics to build new networks and possible collaboration among them.
During the conference, the AAOU Secretariat, led by the President and Secretary General, also held an Executive Committee Members meeting on 28 September and a General Body Member meeting on 29 September located in the rectorate building of Istanbul University, discussing topics ranging from memberships, research collaboration program, quality assurance framework, monthly webinar program, financial report, awards, AAOU journal, up to next AAOU Annual Conference 2024 host selection.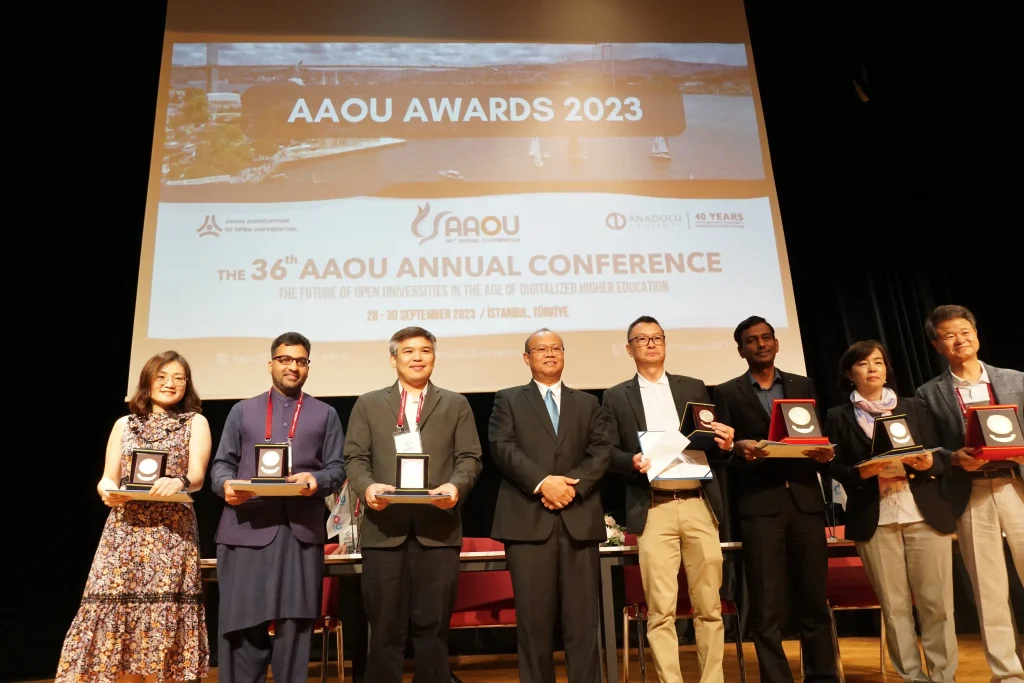 On the closing day, the AAOU Secretariat announced the winners of Best Practice Awards, Best Paper Awards, Young Innovator Awards, and Meritorious Service Awards, assessed fairly and transparently by highly qualified and dedicated faculty members from some of each institution's members. Each winner of the gold medal is eligible to get US$500; meanwhile, those who win the silver medal are eligible to get US$250 as an appreciation to all winners and a motivation to all participants to send their best research articles to the conference.
Besides, selected papers are also invited to get published in highly reputable journals, namely AAOU Journal, indexed in Scopus Q1, and Turkish Online Journal of Distance Education, indexed in Scopus Q2. The 2023 Meritorious Service Award (MSA) winner is Professor Li Kam Cheong from Hong Kong Metropolitan University.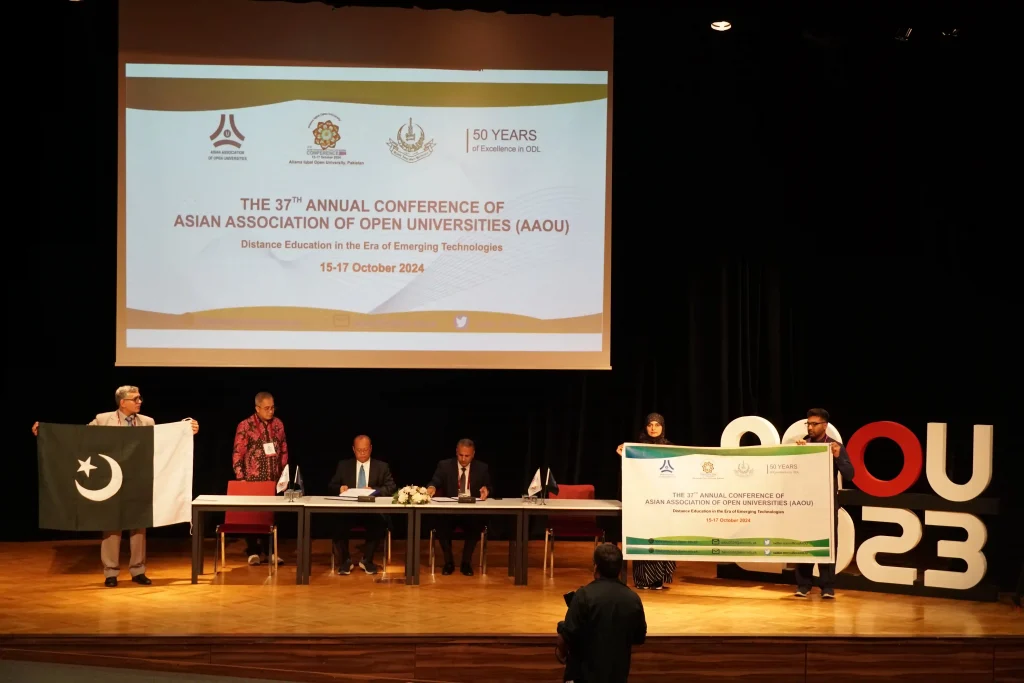 The MSA is specially awarded to an extraordinary individual who has devoted his/her life to developing open and distance education. See you at the next 37th AAOU Annual Conference 2024 in Islamabad, Pakistan!