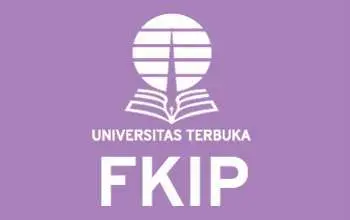 Faculty of Teacher Training and Education, Universitas Terbuka, is one of the important components of Indonesia's largest open and distance education institution, Universitas Terbuka (UT). The faculty has a central role in developing and providing education and training programs in teacher training and education for prospective teachers, educators, and anyone interested in developing knowledge in the field of education.
The faculty offers a range of study programs encompassing various aspects of education, from early childhood education, primary education, to higher education. These programs are specifically designed to meet the needs of individuals willing to develop their careers in education, without having to attend in-class lectures. This approach allows students to study according to their own schedules, making it perfect for those with other obligations such as work or family responsibilities. Currently, the faculty has 11 study programs, namely Early Childhood Teacher Education, Elementary Teacher Education, Mathematics Education, Physics Education, Biology Education, Chemistry Education, Economics Education, Pancasila and Civic Education, Indonesian Language and Literature Education, English Education Study Program, and Educational Technology Education.
Overall, the faculty plays a crucial role in facilitating quality education for individuals with limited access or for those willing to develop a career in education. By means of open and distance learning system adopted, the faculty helps bridge the gap in access to education and makes a real contribution to the development of education in Indonesia.
• Indonesian Language and Literature Education
• English Language Education
• Biology Education
• Physics Education
• Chemistry Education
• Mathematics Education
• Economics Education
• Pancasila and Civic Education

• Educational Technology

• Elementary School Teacher Education
• Early Childhood Education
• Teacher Professional Education Program