Open and distance education plays a pivotal role in expanding access to education across all segments of society, and efforts to optimize students' learning experience in this context have become a top priority. In this regard, the Asian Association of Open Universities (AAOU) hosted the sixth episode of the AAOU Webinar Series 2023 under the theme "Optimizing Student Learning Experience in Open and Distance Education." The event took place on Wednesday, October 25, 2023, at 14:00 WIB (Western Indonesian Time) and was conducted via the Zoom platform, with a live broadcast on the UT TV YouTube channel.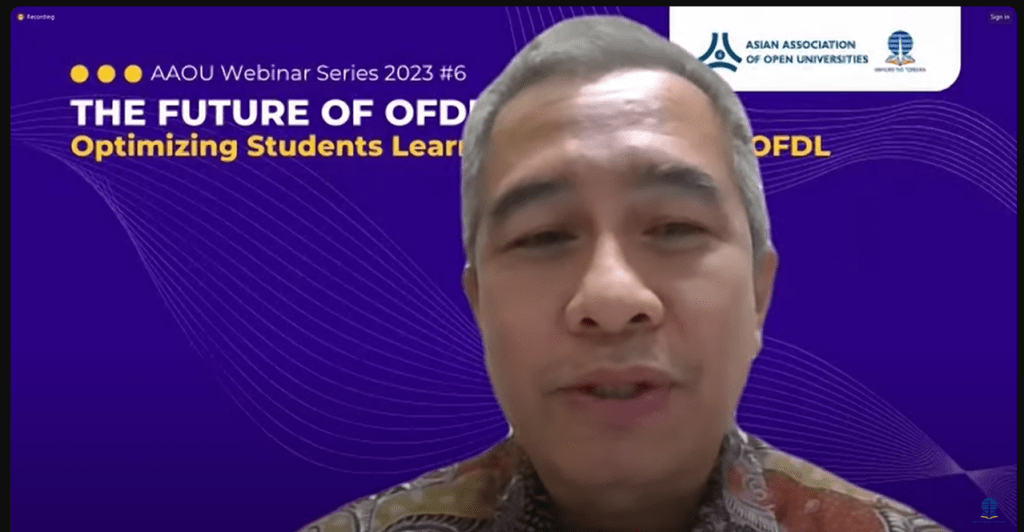 The event commenced with a warm welcome from Mr. Rahmat Budiman, S.S., M.Hum., Ph.D., serving as the Secretary-General of AAOU.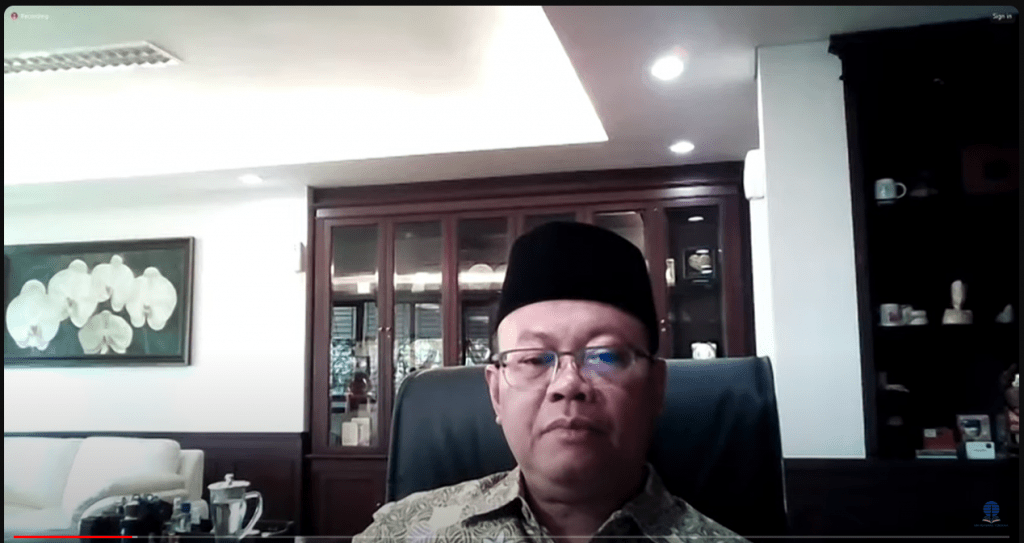 Prof. Drs. Ojat Darojat, M.Bus., Ph.D., the President of AAOU and Rector of Universitas Terbuka, delivered an enlightening opening speech. He emphasized that this webinar provided an opportunity for participants to share the latest developments in open, flexible, and distance education. Prof. Ojat expressed his belief that the webinar's topic would not only provide insight but also challenge attendees to adapt and adopt technology to enhance students' learning experiences.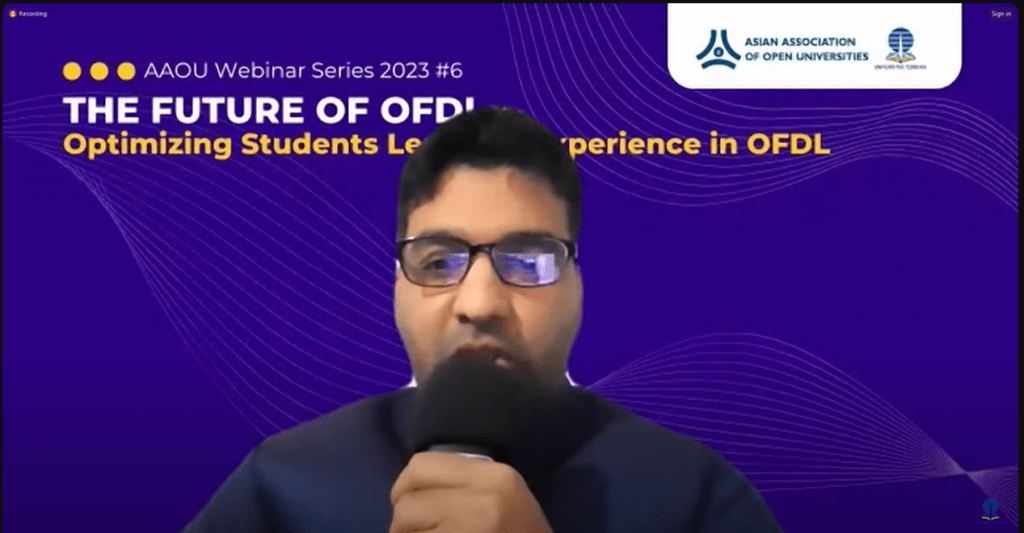 The webinar was moderated by Mr. Kamran Mir, a distinguished researcher and Assistant Director of IT at Allama Iqbal Open University. Mr. Kamran has received numerous international and national awards, including a gold medal and two silver medals from AOU for his innovative contributions.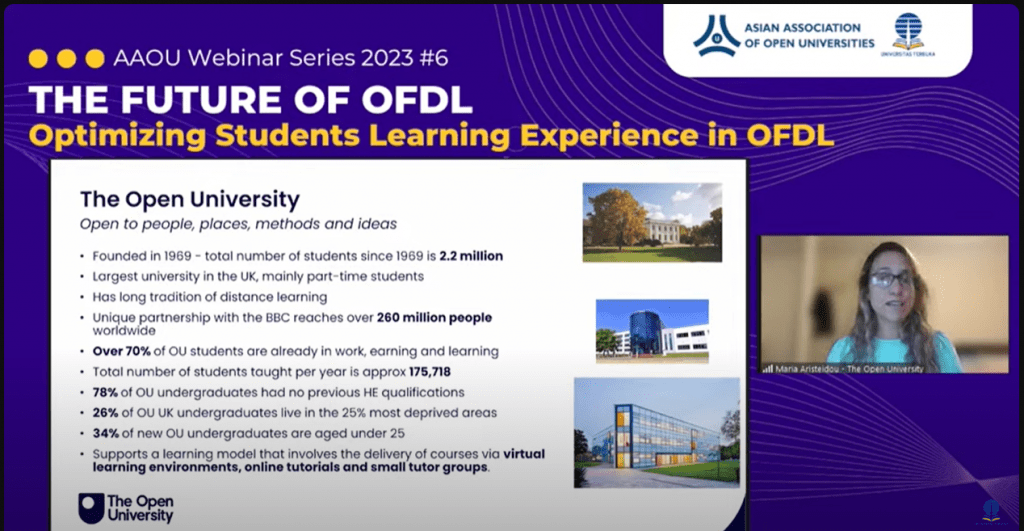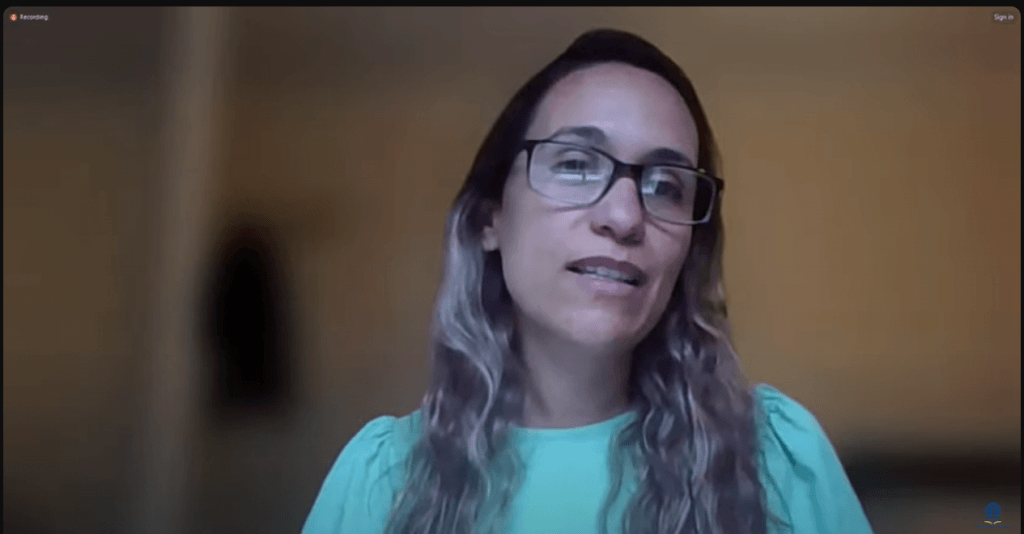 The first keynote speech was presented by Dr. Maria Aristeidou, an Associate Professor in Technology Enhanced Learning at the Open University in the United Kingdom. In her presentation, Dr. Maria shared insights from the Open University UK (OU UK), the world's first open university. She delved into student motivation in open education, the reasons students enroll, and various best practices that can enhance students' learning experiences.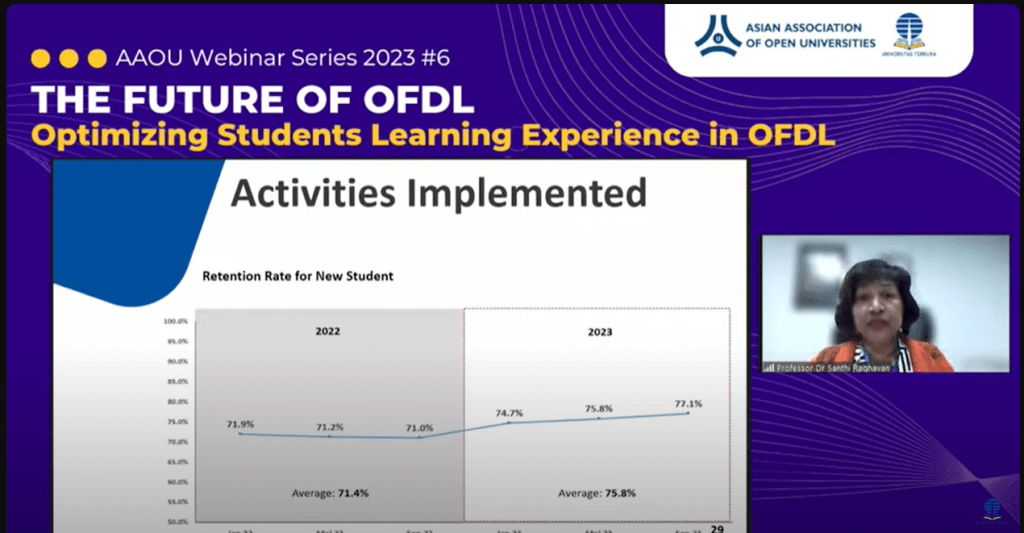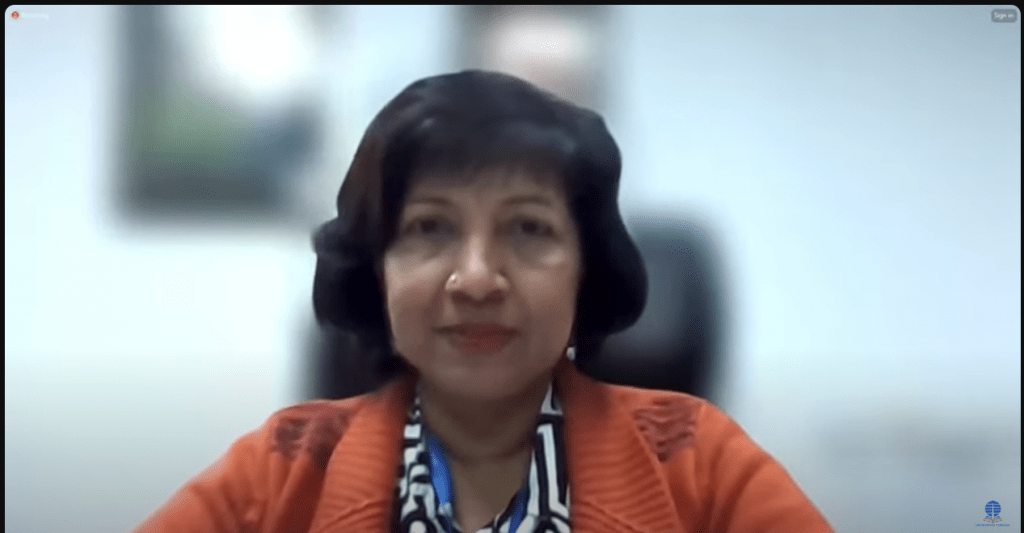 The second keynote speech was delivered by Prof. Dr. Santhi Raghavan, Vice President of Open University Malaysia (OUM). Prof. Santhi discussed how OUM enhances student learning experiences through various strategies, including improving customer engagement and service through effective interpersonal skills to create a positive impression among students.
The event concluded with an enthusiastic question-and-answer session, during which participants engaged in discussions and posed questions to the experts. The webinar provided valuable insights into optimizing students' learning experiences in open and distance education, representing a crucial step towards more inclusive and high-quality education in Asia and around the world.