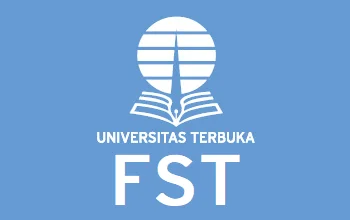 The Faculty of Science and Technology, Universitas Terbuka, is one of the academic entities dedicated to science, technology, and engineering. The faculty is dedicated to providing high-quality education and empowering students to master the scientific concepts and technical skills required in the modern world.
FST UT is committed to putting students at the center of the learning and development process. By combining a strong academic approach and collaboration with industry, the faculty aims to produce graduates who are ready to face global challenges and contribute to the advancement of science and technology.
The faculty offers study programs covering various disciplines, including seven study programs, namely Mathematics, Statistics, Biology, Urban and Regional Planning, Information Systems, Agribusiness, and Food Science Technology.
The faculty is actively implementing the Tri Dharma of Higher Education by:
1. committing to providing quality education with an adaptive approach and supporting students' diverse learning styles;
2. actively engaging in interdisciplinary and applicable research contributing to the development of science and technology;
3. and applying research results and knowledge in serving the community through training, consulting, and technology solutions that have positive impacts.
• Statistics
• Mathematics
• Biology
• Food Science Technology
• Agribusiness
• Regional and Urban Planning
• Information System